Alphys Head Sculpt WIP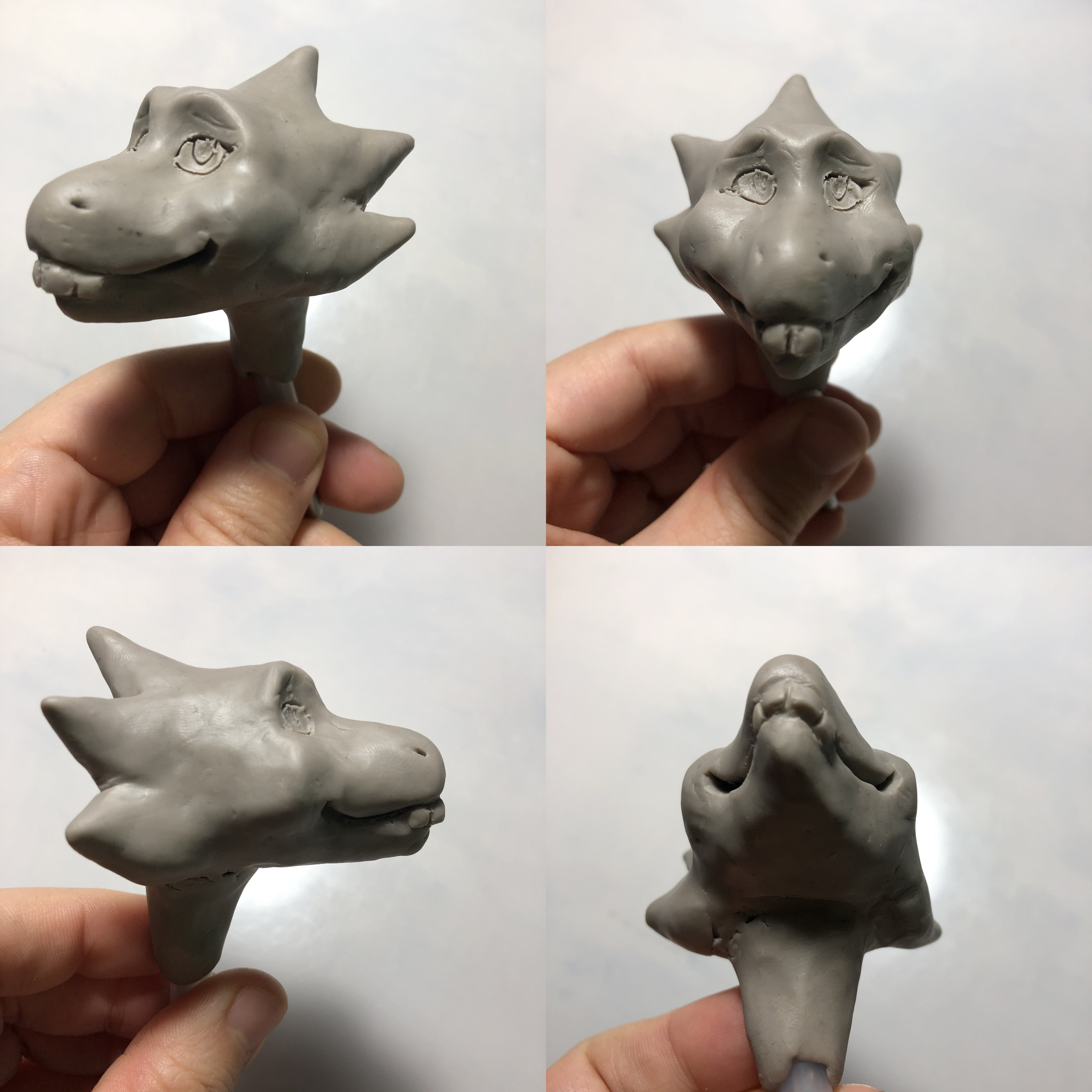 New project! Rough head sculpt of Undertale's Alphys to figure out how I want to make a fursuit head of her. Looking to premiere it at Flamecon (mostly so my girlfriend as Undyne can slay the gays).
---
2019. Super Sculpey firm (gray); Super Sculpey original (beige); Roughly 2″ x 3″.
Tags: 2019, alphys, dinosaur, fanart, female, fursuit, lizard, monster, queer women, sculpture, super sculpey, undertale