CanFURence Ad 2018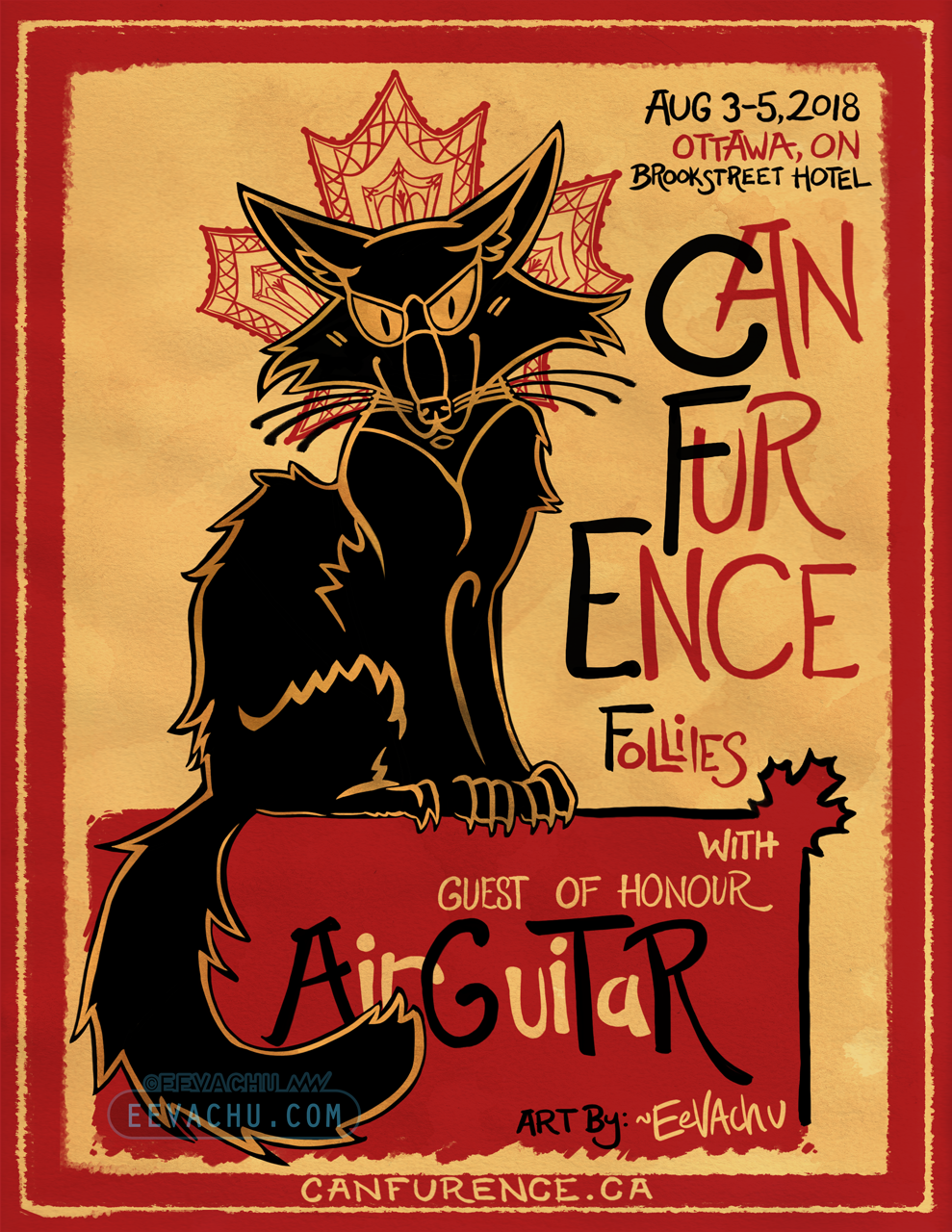 [ reblog on tumblr ]
Ad for CanFURence based on Théophile Steinlen's poster for La Chat Noir. Look for the ad in the Furnal Equinox conbook and join us this summer in Ottawa for CanFURence.
WIPs of this  and more are available for $1+ patreon patrons!
---
2018. Adobe Photoshop CS6; Wacom Cintiq 22HD; Original is 2550 x 3300 px.
Tags: 2018, canFURence, commission, fox, furry, la chat noir, photoshop, wacom cintiq