Drawlloween 2015 #1 GHOST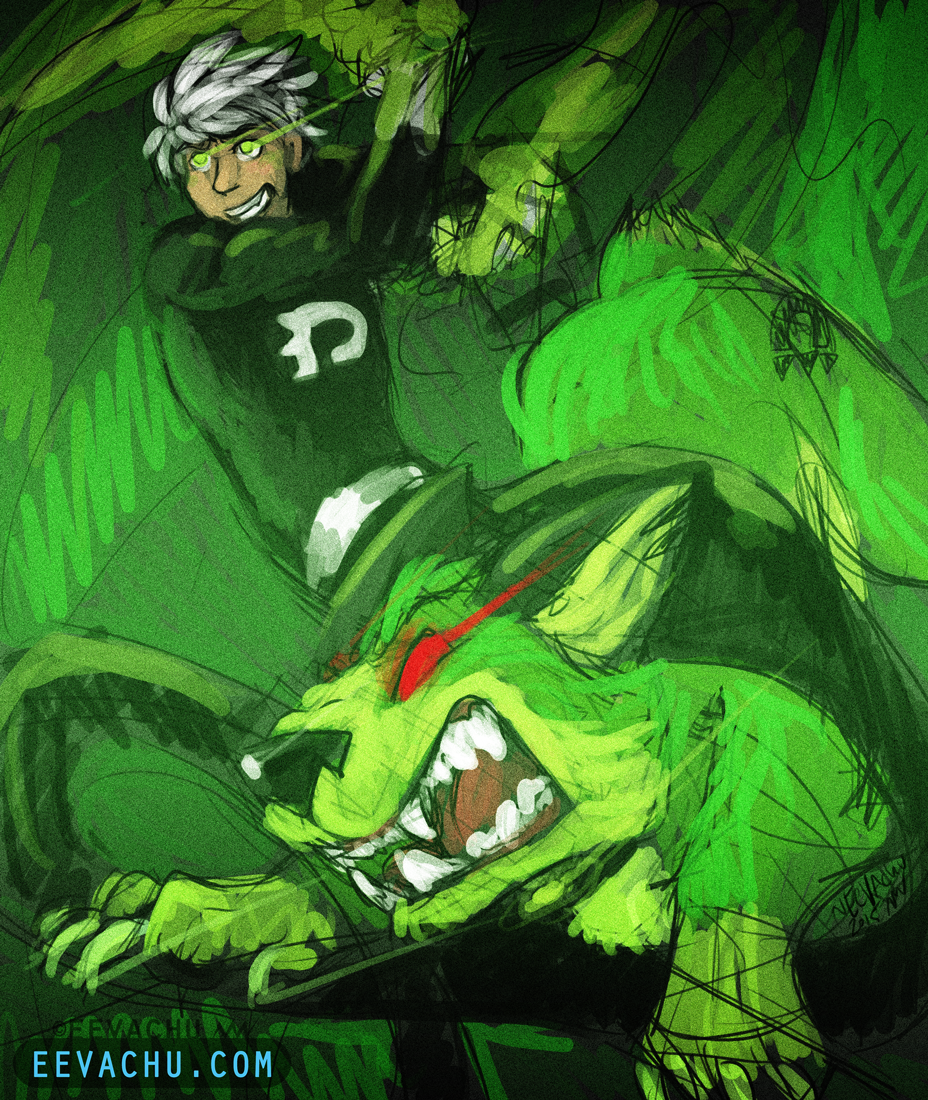 [ reblog on tumbr ]
I needed to do some art for me because I was going a little bonkers today.  Also, I have a lot of time to doodle while I commute and I really need more practice on my Surface Pro 3 so I can actually get real work done on it.  I'm going to try doing Drawlloween, we'll see how it goes (spoilers: probably not completed).
Patreon patrons will get these on the day they're done and everyone else will get a week's worth at the end of that week.
ANYWAYS, everyone's favourite ghost boy and my version of Cujo (he's a corgi and Danny's fluffy sidekick).
---
2015. Paint Tool Sai; Adobe Photoshop CS6; Surface Pro 3; Original is 2267 x 2688.
Tags: 2015, corgi, cujo, danny fenton, danny phantom, dog, drawlloween, fanart, ghost, male, paint tool sai, photoshop, sketch, surface pro 3