Drawlloween 2015 #11 RAVEN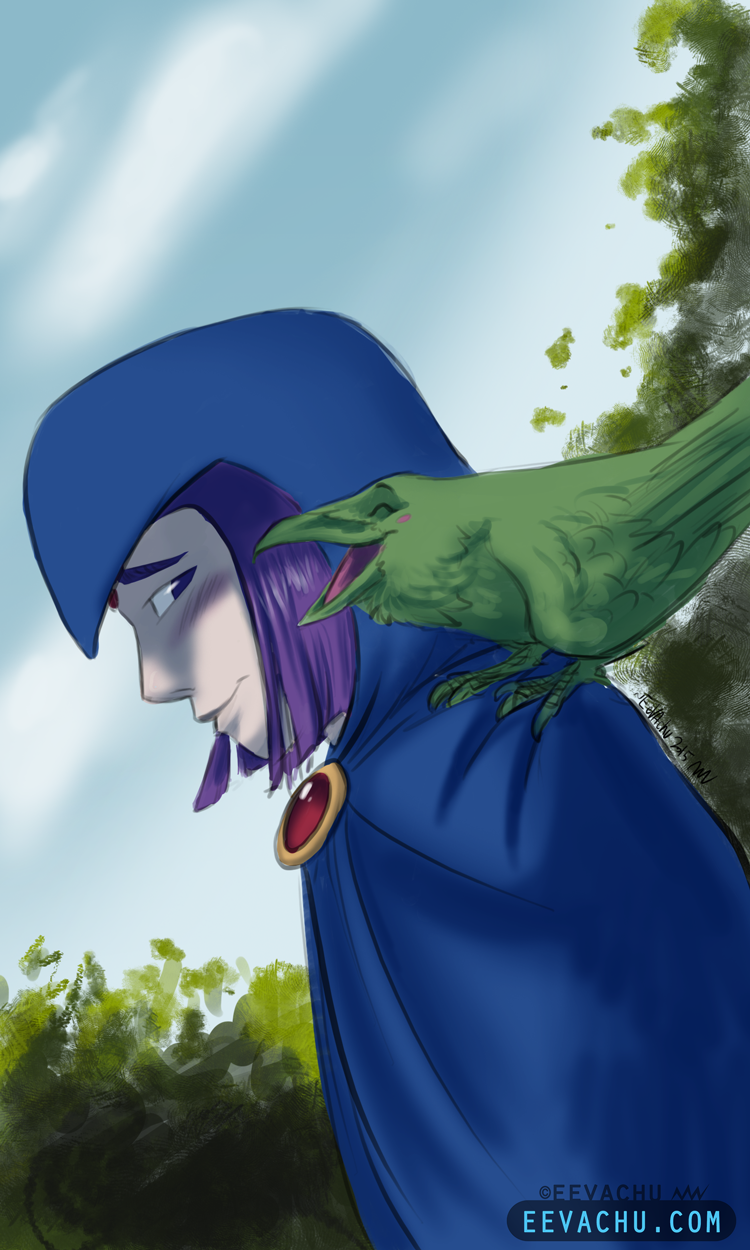 [ reblog on tumblr ]
DOUBLE RAVEN. SO VIBRANT.
Let me show you an old otp.  As much as I'm not fond of the new Teen Titans Go animated series and Teen Titans comic series, I still very much love the Teen Titans animated series.  And these two buttheads. BBRae 5ever.
---
2015. Adobe Photoshop CS6; Wacom Cintiq 22HD; Surface Pro 3; Original is 1500 x 2500 px.
Tags: 2015, beast boy, drawlloween, female, human, male, photoshop, raven, sketch, surface pro 3, teen titans, wacom cintiq