Drawlloween 2015 #27 WITCH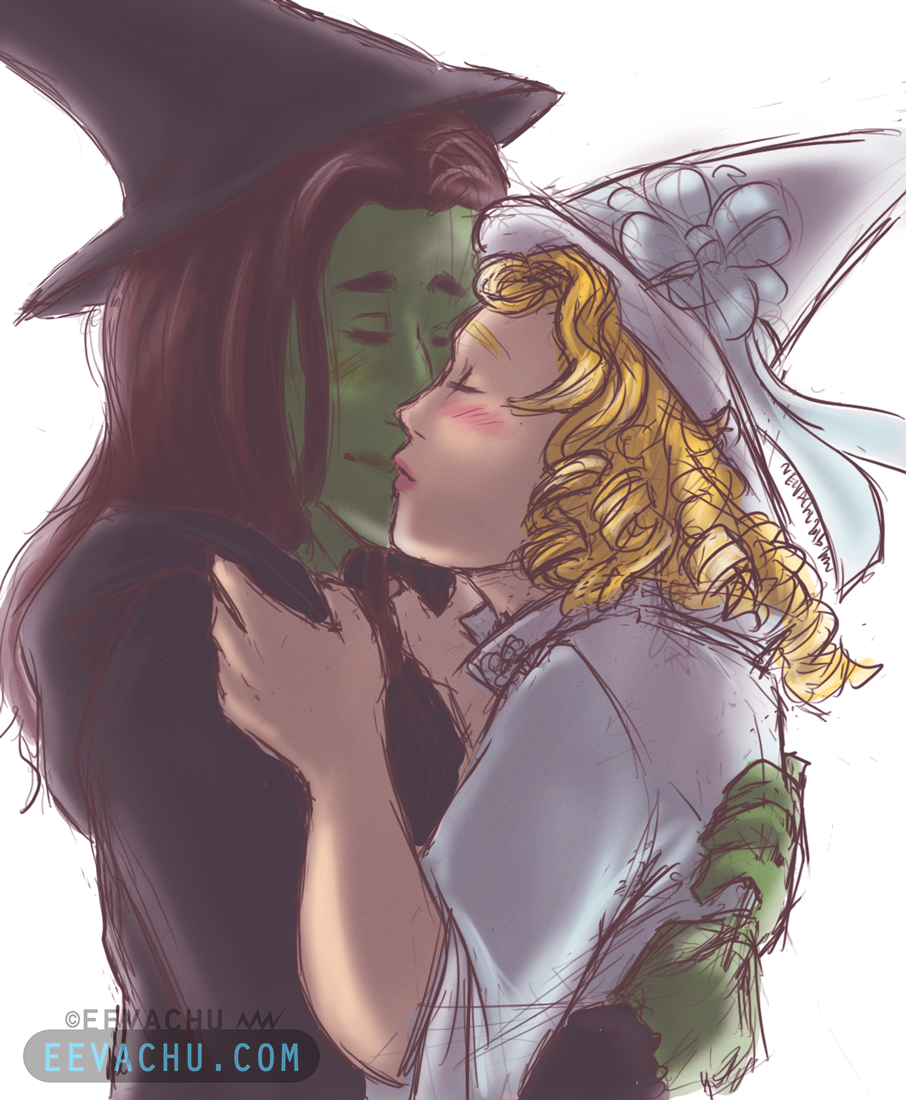 [ reblog on tumblr ]
Was there really any doubt I'd be drawing this for this prompt? Didn't think so.

Elphaba Thropp and Glinda Upland from Wicked.  Because yes, I will take any excuse to draw my OTP smooching.
---
2015. Adobe Photoshop CS6; Wacom Cintiq 22HD; Surface Pro 3; Original is 1121 x 1361 px.
Tags: 2015, drawlloween, elphaba thropp, fanart, female, gelphie, glinda upland, kiss, lesbian, photoshop, queer, sketch, surface pro 3, wacom cintiq, wicked, witch