Drawlloween 2015 #5 WEREWOLF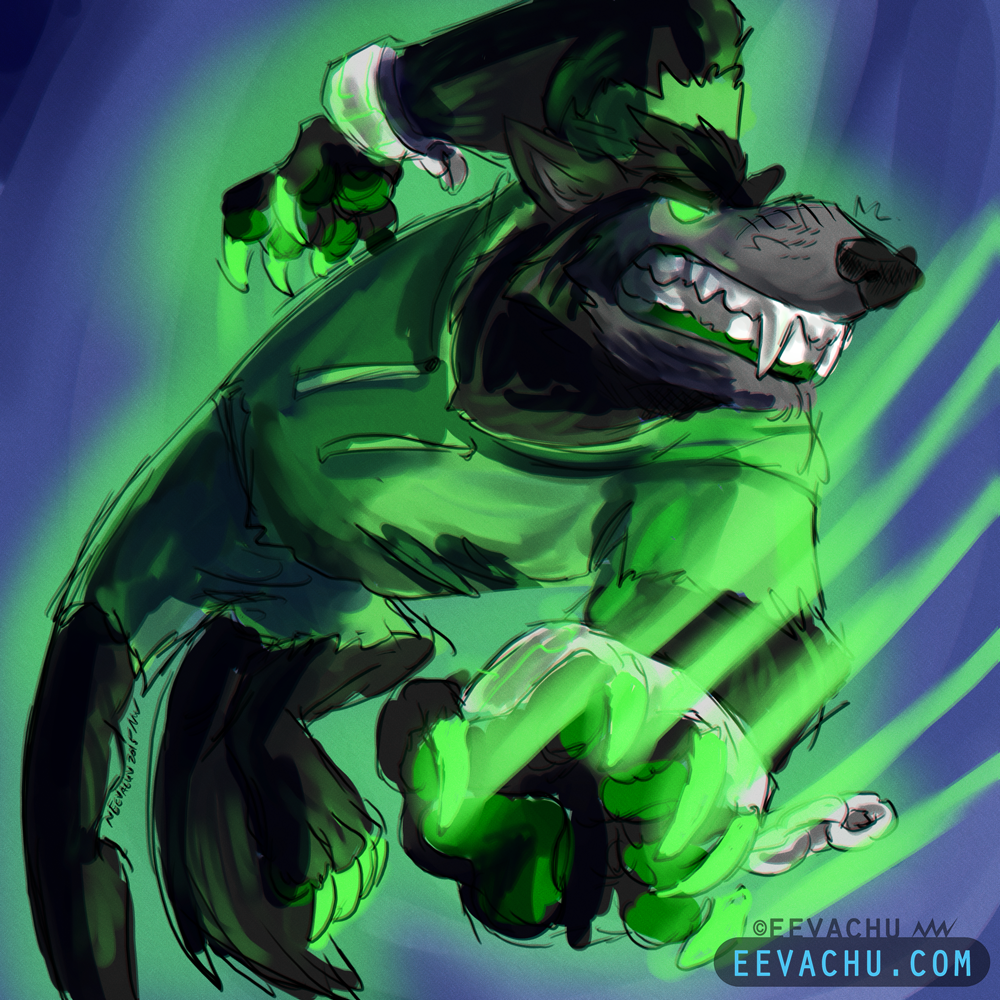 [ reblog on tumblr ]
WOOPS. Apparently I forgot to post the rest of my Drawlloween not on Patreon. MY BAD.
THERE WAS SO MUCH CHOICE FOR THIS DAY, so I went Danny Phantom again.  Wulf is bae. <3
---
2015. Paint Tool Sai; Adobe Photoshop CS6; Surface Pro 3; Original is 2000 x 2000 px.
Tags: 2015, chains, claws, danny phantom, drawlloween, fanart, fangs, male, paint tool sai, photoshop, sketch, surface pro 3, wacom cintiq, werewolf, wolf, wulf