Dumb jock lesbian sorority kangaroo……………. 🦘💪💦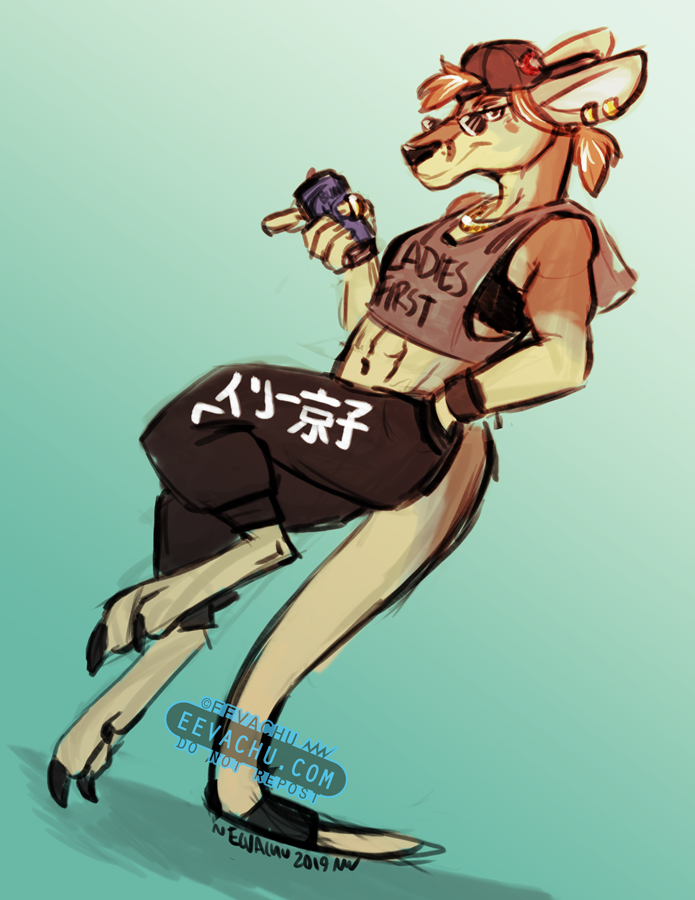 ………all of these are a variation of clothes that I own, right down to the Hayley Kiyoko pants…. the lesbian fuckboy energy was coming from inside the house the whole time.
---
2019. Adobe Photoshop CS6; Wacom Cintiq 22HD; Original is 6236 x 8071 px.
Tags: 2019, bud light, fuckboy, furry, hayley kiyoko, jock, julie boomer, kangaroo, ladies first, lambda epsilon sigma, lesbian, photoshop, red kangaroo, sapphic, sappho's sorority, wacom cintiq, wlw