Dungeons and Dragons Badges – Pasta the Owl Bear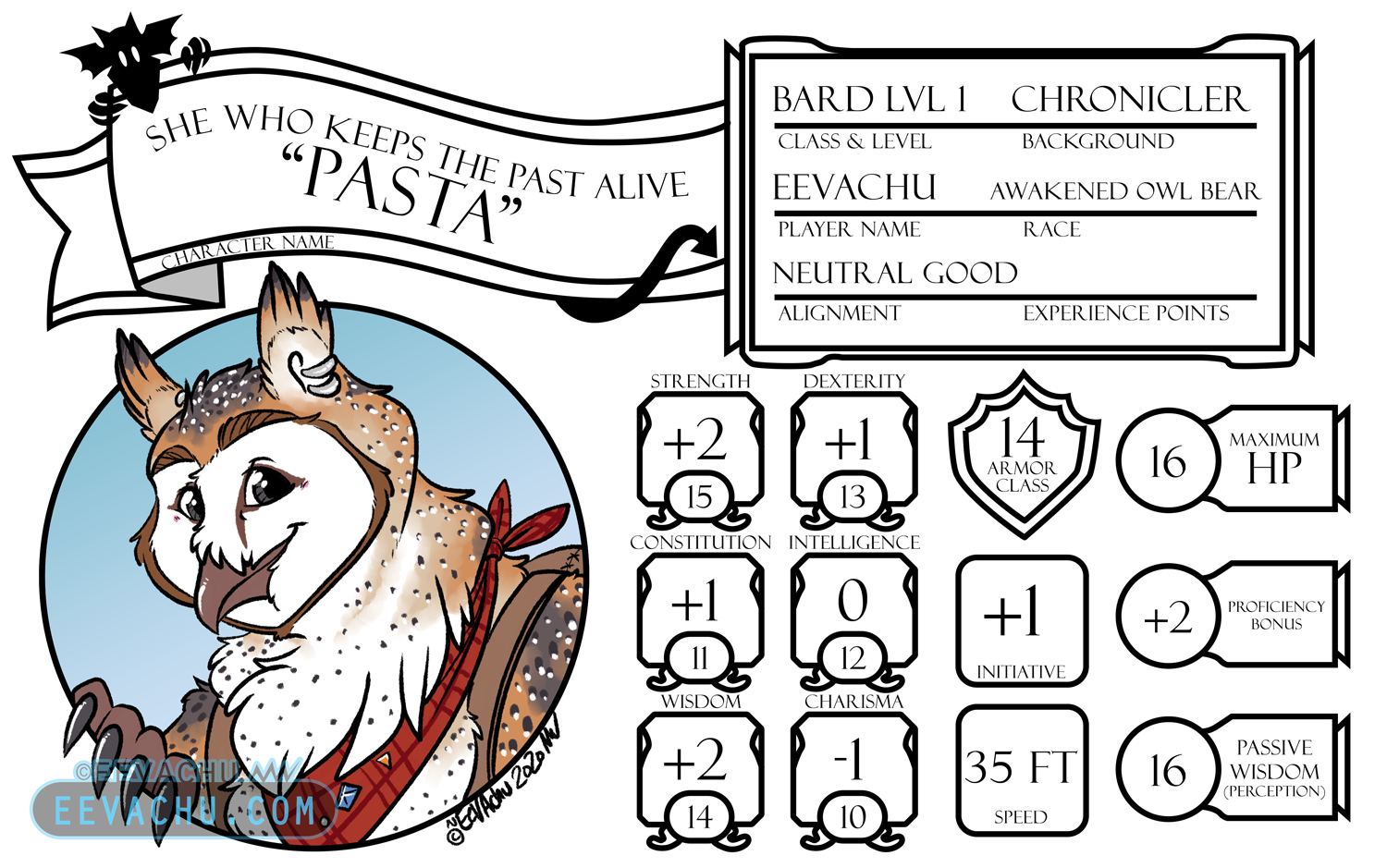 Dungeons and Dragons badge commissions originally made for Floof Furmeet 2020. They can be printed blank & used as an erasable whiteboard during gameplay.

Please look at my ridiculous awakened owl bear PASTA.
---
2020. Adobe Photoshop CS6; Wacom Cintiq 22HD; Original is 4000 x 2504 px.
Tags: 2020, art, awakened owl bear, barn owl, bear, character sheet, commission, conbadge, cute, d & d, d and d, digital art, dungeons & dragons, Dungeons and Dragons, eevart, furry, owl, owl bear, owlbear, pasta, photoshop, polar bear, roleplaying game, rpg, wacom cintiq