Ghost Girl & Ghost Tits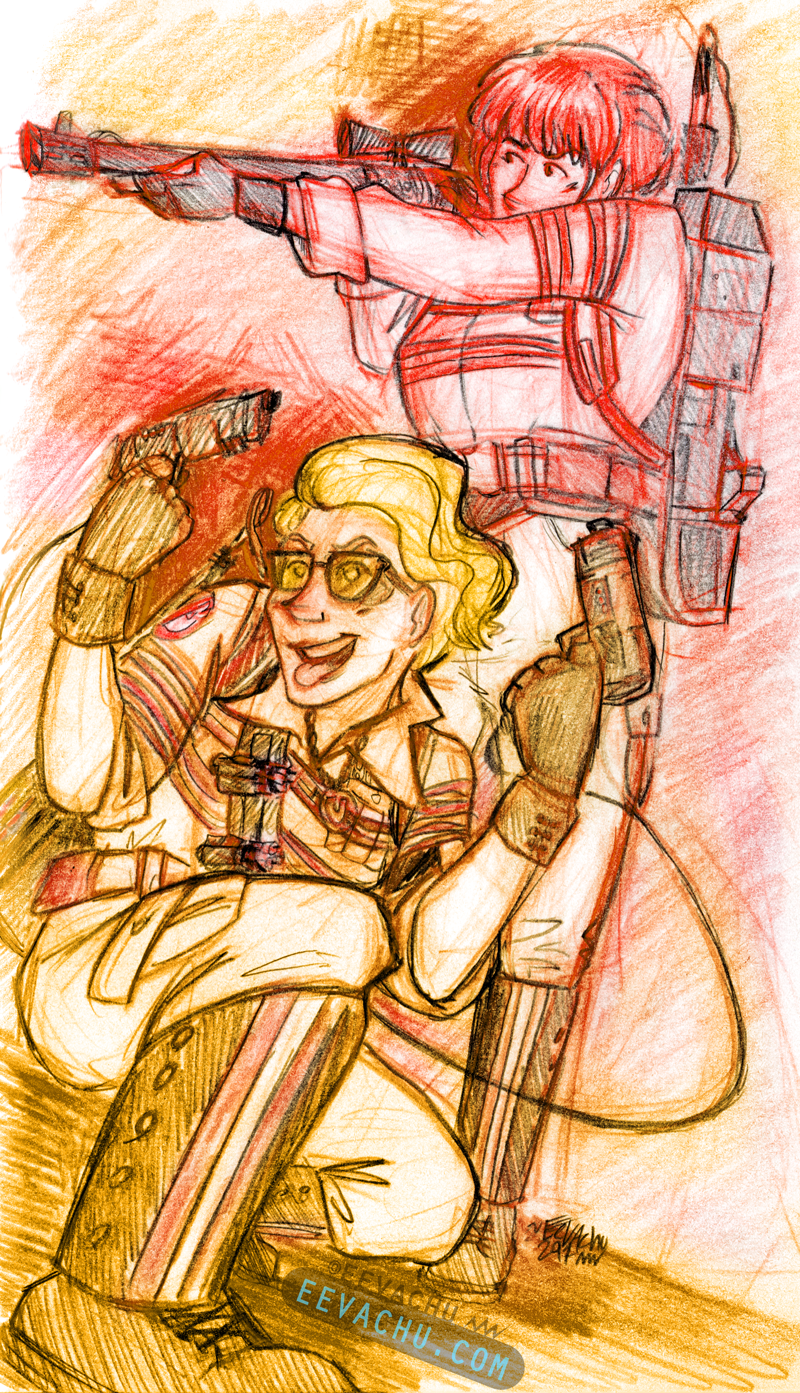 [ reblog on tumblr ]
I drew this when I was still working at the studio where I worked on Ghostbusters. We were bored between projects and I had no internet access, but I did have some raw Ghostbusters footage saved. I miss that job only because I had such HD files of the girls. God… I miss those glossy JPEGs, DPXs & EXRs.
Anyways, here's some ghostbusting girlfriends. 💖 I may finish this, if people want it.
---
2017. Pentalic Illustrator's Sketchbook paper;  Prismacolor Col-Erase pencil; Staedtler mechanical pencil; Colour adjustments in Adobe Photoshop CS6 with a Wacom Cintiq 22HD; Originals are on 5.5″ x 8.5″ paper.
Tags: 2017, bisexual, erin gilbert, fanart, female, ghost girl, ghost tits, ghostbusters, holtzbert, jillian holtzmann, proton pack, queer, sapphic, sketch, wlw