Ghostbarkers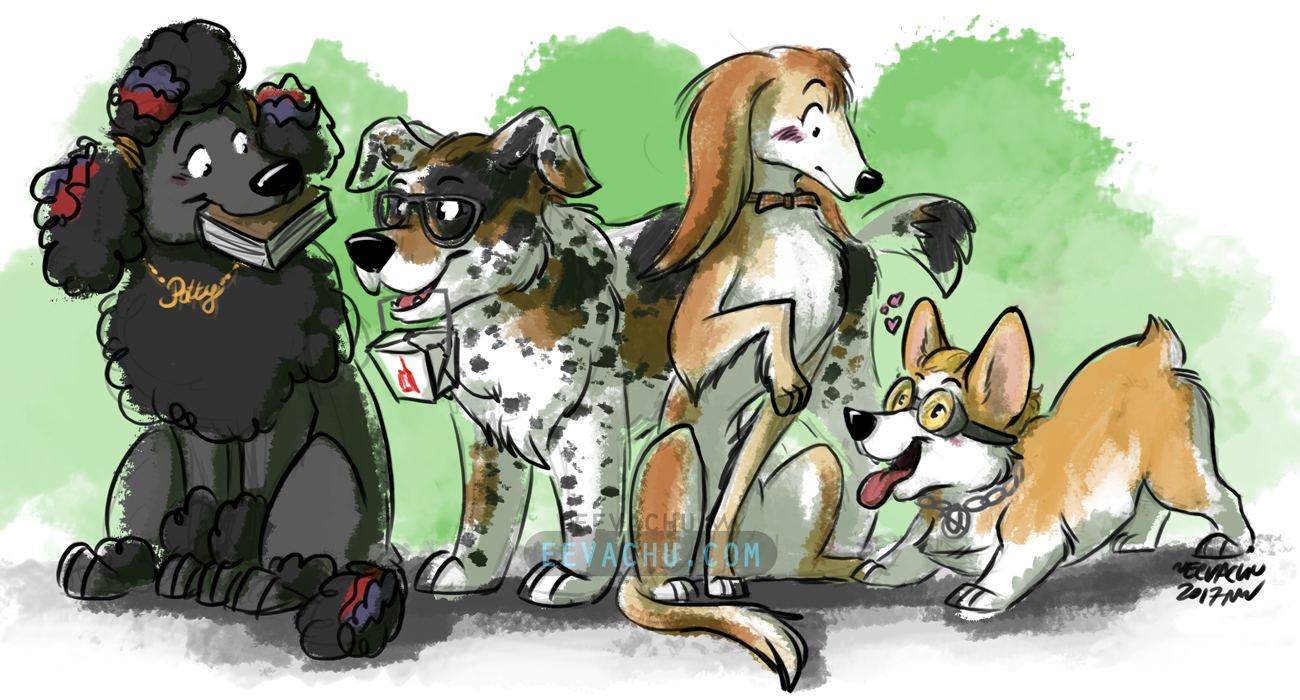 [ reblog on tumblr ]
These are the Ghostbarkers. Very smart puppers.  These b*tches hunt ghosts.  Saved New York City once.  42/10 would call.
Bonus Kevin nudes: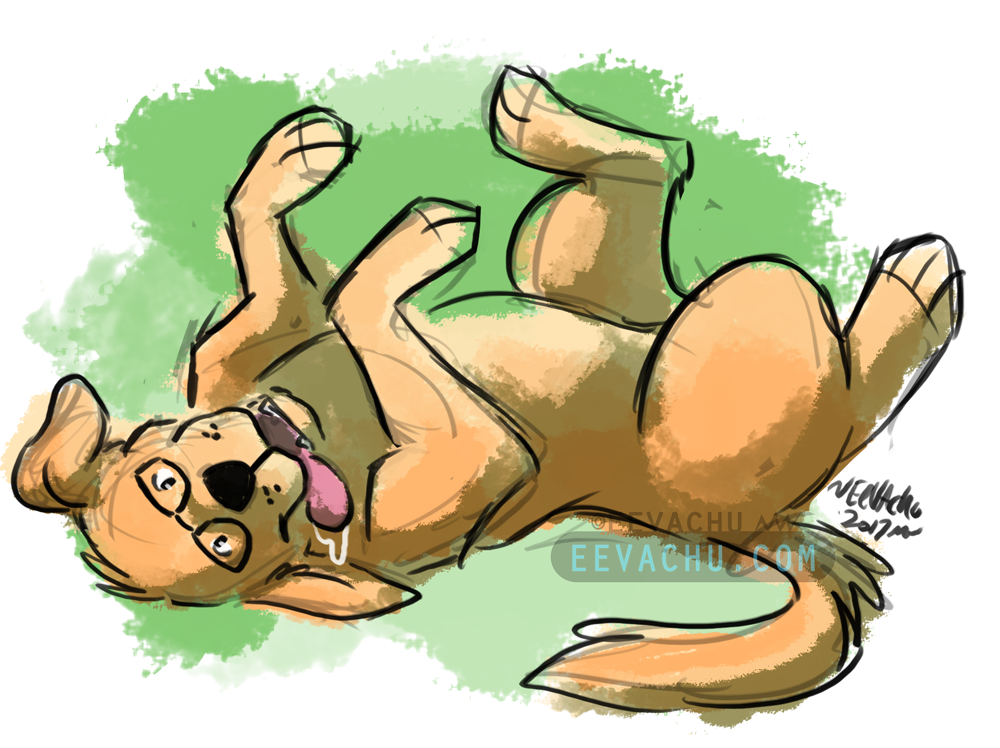 Patty is a poodle, Abby is a hound/Bernese mountain dog mix, Erin is a weird horse (aka a saluki) and Holtzmann is a corgi. Also, Kevin is an actual Labrador retriever.
---
2017. Adobe Photoshop CS6;  Wacom Cintiq 22HD; 2976 x 1570 px.
Tags: 2017, abby yates, bernese mountain dog, corgi, dog, erin gilbert, fanart, female, ghostbusters, holtzbert, hound, jillian holtzmann, kevin beckman, labrador retriever, male, patty tolan, photoshop, poodle, saluki, sketch, wacom cintiq