Habitica Gryphcard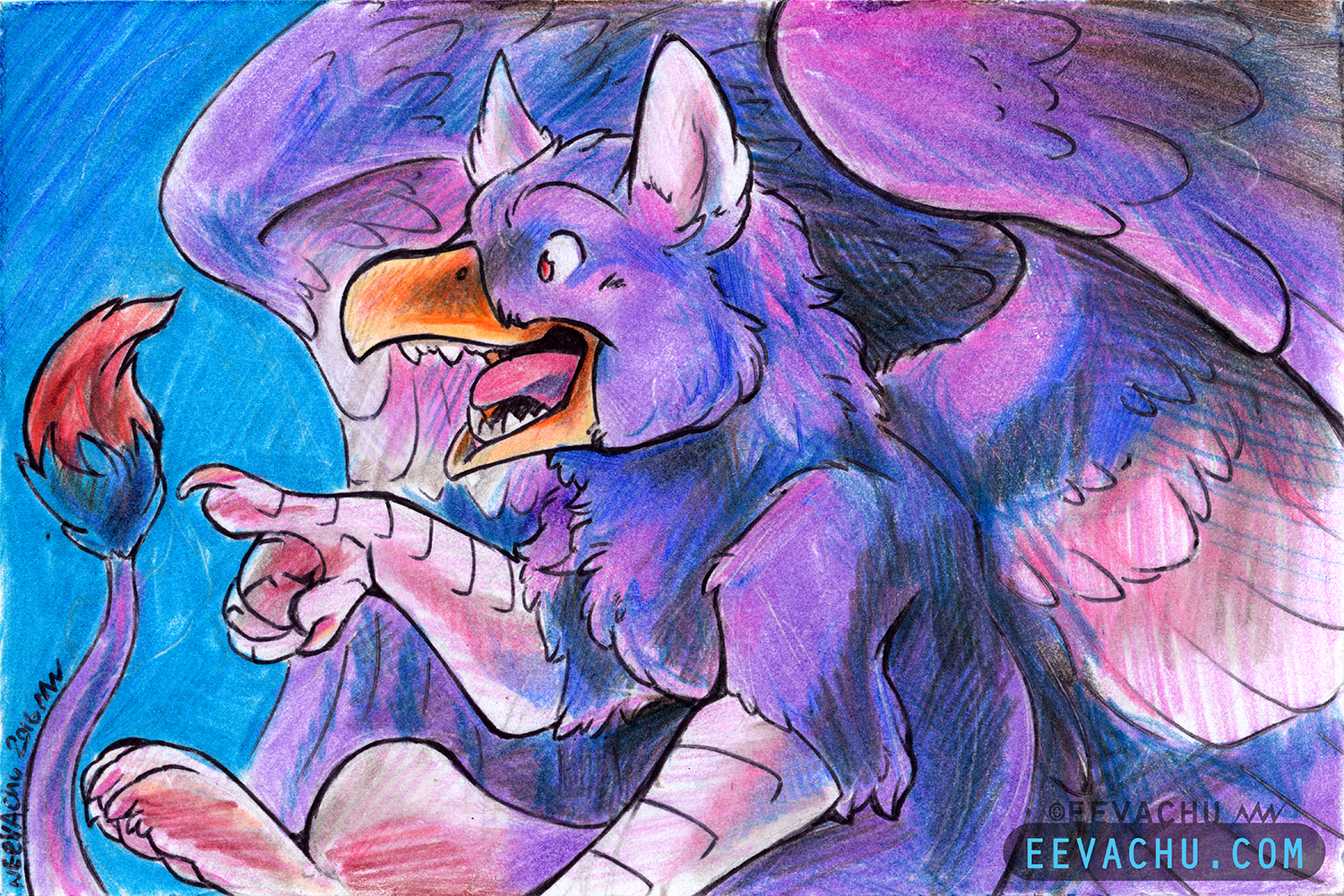 [ reblog on tumblr ]
I can finally share this since it arrived safe and sound at the Habitica offices, just in time for their call for postcards.  Featuring Melior the gryphon!
For those of you not in the know, Habitica.com is an online time management application.Unlike most time management programs, Habitica takes the form of a role-playing game.  I find it INCREDIBLY helpful in motivating myself. I also contribute art the site as an Elite Artisan.
---
2016. Beyond the Farm Cover-It postcards; pencil; ball-point pen; Laurentian pencil crayons; Original is 4″ x 6″.
Tags: 2016, fanart, gift, griffin, gryphon, habitica, laurentian pencil crayon, melior, n, pen, pencil, postcard