Help Us Move!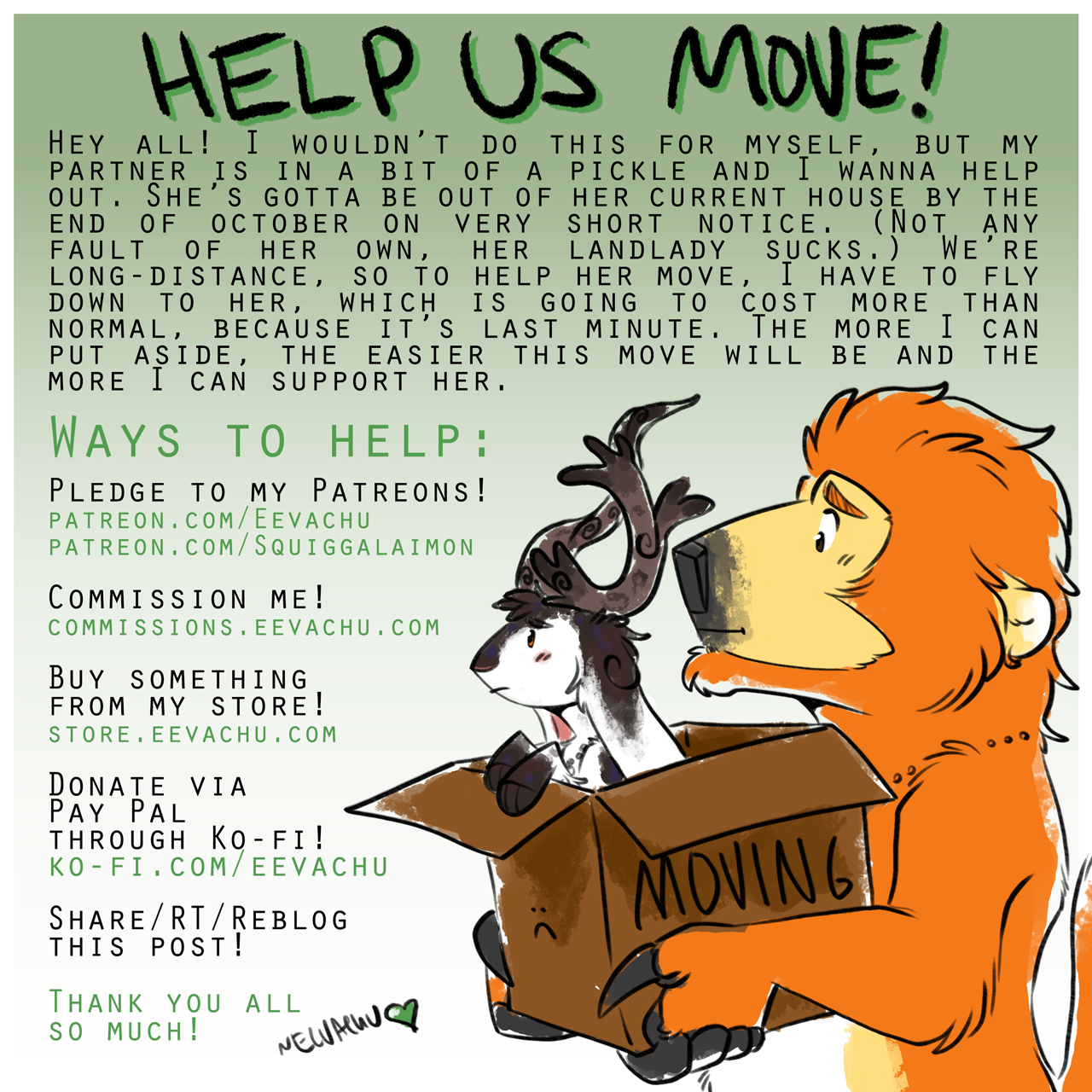 Hey all! I wouldn't do this for myself, but my partner is in a bit of a pickle and I wanna help out. She's gotta be out of her current house by the end of October on very short notice. (Not any fault of her own, her landlady sucks.) We're long-distance, so to help her move, I have to fly down to her, which is going to cost more than normal, because it's last minute. The more I can put aside, the easier this move will be and the more I can support her.
Ways to help:
Pledge to my Patreons! – patreon.com/Eevachu / patreon.com/Squiggalaimon
Commission me! – commissions.eevachu.com
Buy something from my store! – store.eevachu.com
Donate via Pay Pal through Ko-fi! – ko-fi.com/eevachu
Share/RT/Reblog this post!
Thank you all so much! 💖
Tags: commission, commissions, eevachu, eevart, golden lion tamarin, help, jackalope, jackalopewren, ko-fi, moving, patreon, polar bear, shop, store