Inktober 2018 Day 18 – Bottle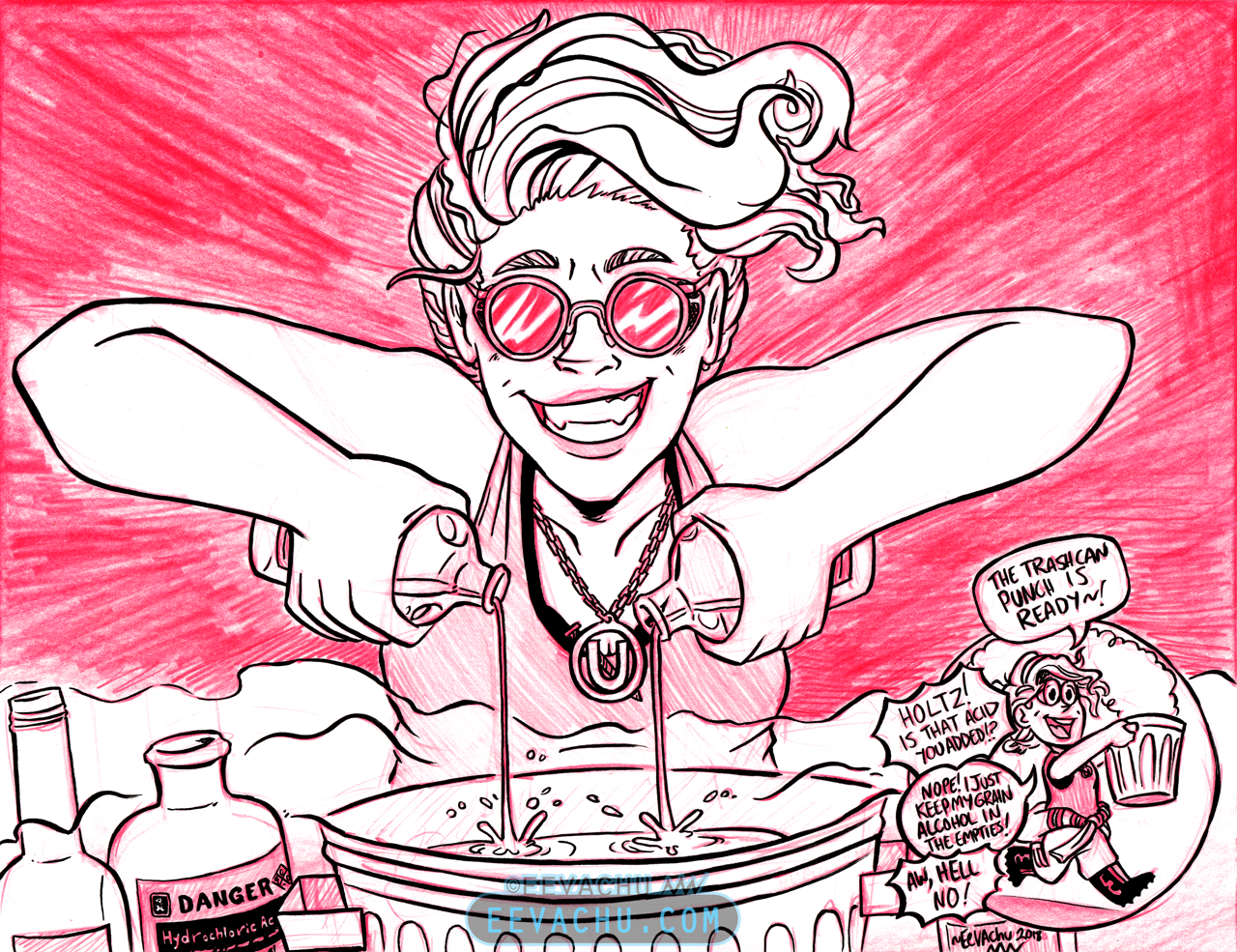 [ reblog on tumblr ]
For wintersweet. It's been forever since I drew this goober (nobody bring up how I never finished last year's inktober shhhh I'll get to it… eventually).
There's truly not enough mad scientist art of Holtz out there. Fun fact: I own one of the bottles of Holtzmann's favourite acids from the movie: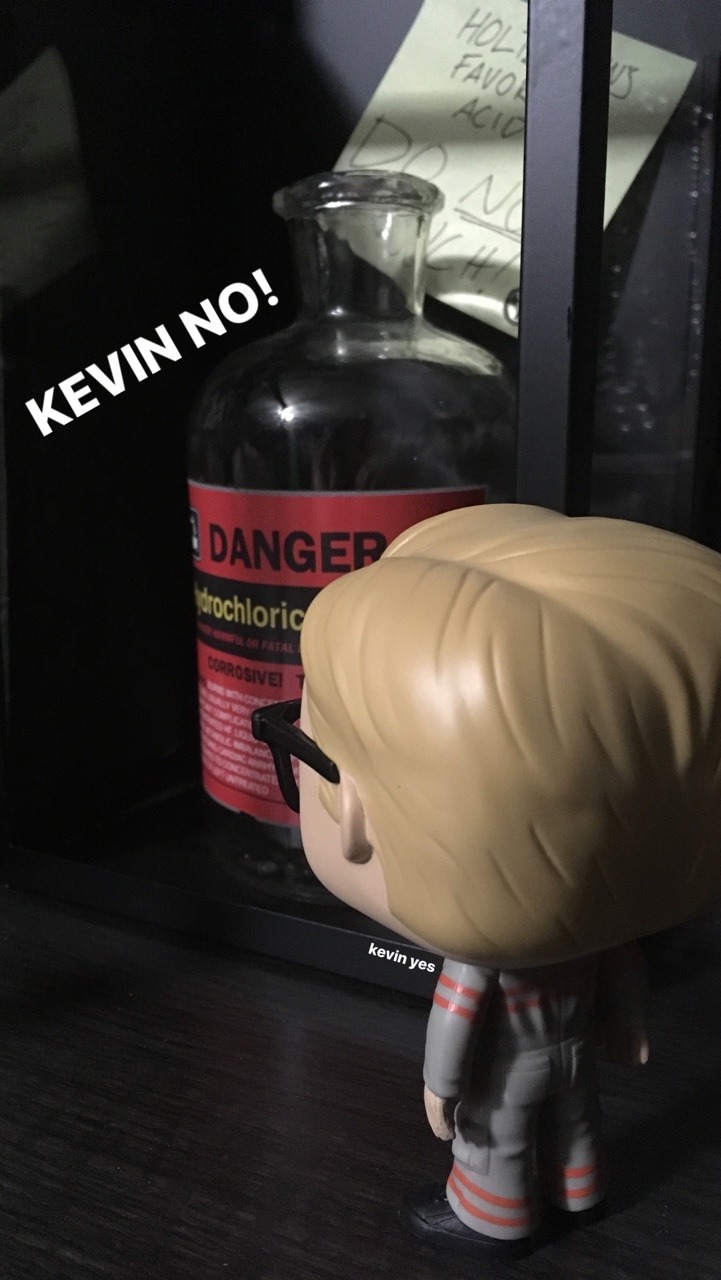 Text if you can't read it:
"The trashcan punch is ready~!"

"Holtz! Is that acid you added!?"

"Nope! I just keep my grain alcohol in the empties!"

"Aw, hell NO!"
---
2018. Staples card stock; Prismacolor Col-Erase pencil; Kuretake Fudegokochi; Windsor & Newton black Indian ink; 11″ x 8.5″.
Tags: 2018, alcohol, fanart, female, ghostbusters, hug, jillian holtzmann, kate mckinnon, kevin beckman, lesbian, mad scientist, queer, sapphic, sketch, traditional art, trashcan punch, wlw