Inktober 2018 Day 31 – Slice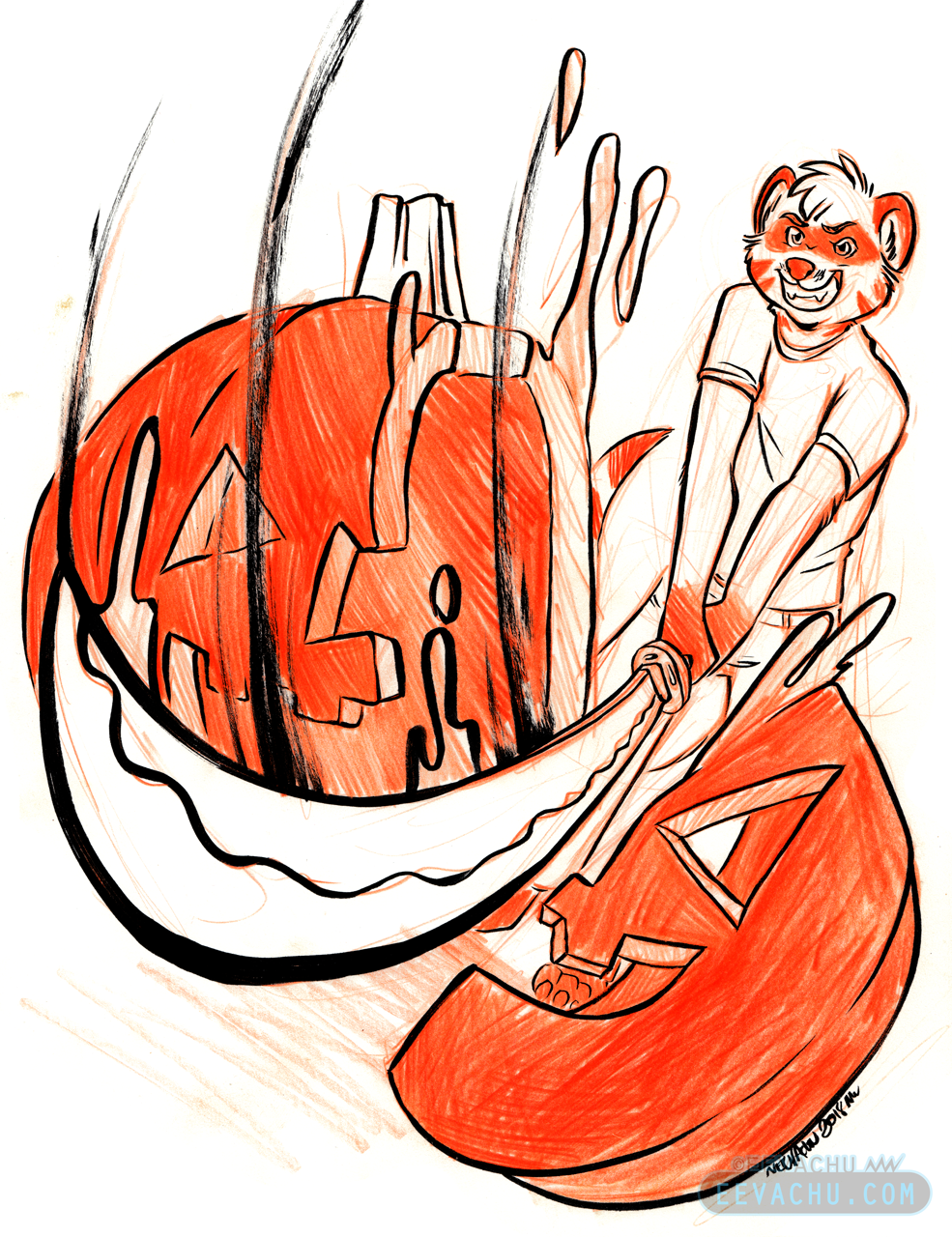 [ reblog on tumblr ]
For GarretC. Halloween is over, TIME FOR XMAS!
Hey, look! I finished inktober on time for once. Thanks everyone for the monetary encouragement, I probably would have stopped at day 5 without it (or been extremely late). lol
---
2018. Staples card stock; Prismacolor Col-Erase pencil; Kuretake No. 8 Fountain Brush Pen; 8.5″ x 11″.
Tags: 2018, furry, halloween, inks, inktober, jack-o-lantern, katana, male, meerkat, pencil, pumpkin, sketch, slice, sword, traditional art