Moro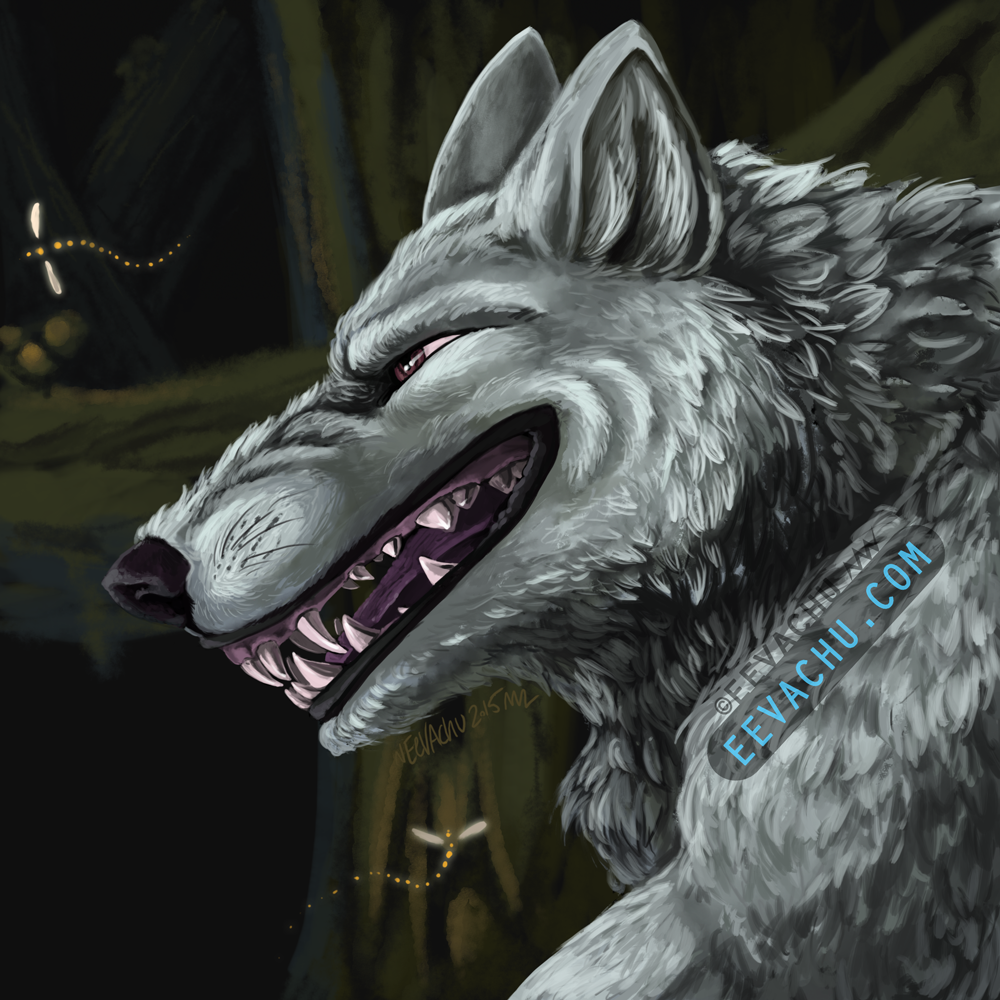 [ reblog on tumblr ]
Watch live draws:
Moro, the wolf god from Princess Mononoke. Girl has some rather unsettling teeth anatomy when I actually looked up references. I've always loved that unsettling smile.
Drawn in the Studio Ghibli Fanart Friday stream.  Stream here: http://bit.ly/streamachu Schedule and themes here: https://gallery.eevachu.com/schedule/
---
 2015. Adobe Photoshop CS6; Wacom Cintiq 22HD; Original is 2000 x 2000 px.
Tags: 2015, anime, mononoke hime, moro, photoshop, princess mononoke, stream, studio ghibli, wacom cintiq, wolf, wolf god