Pet Caricature – Girl's Night!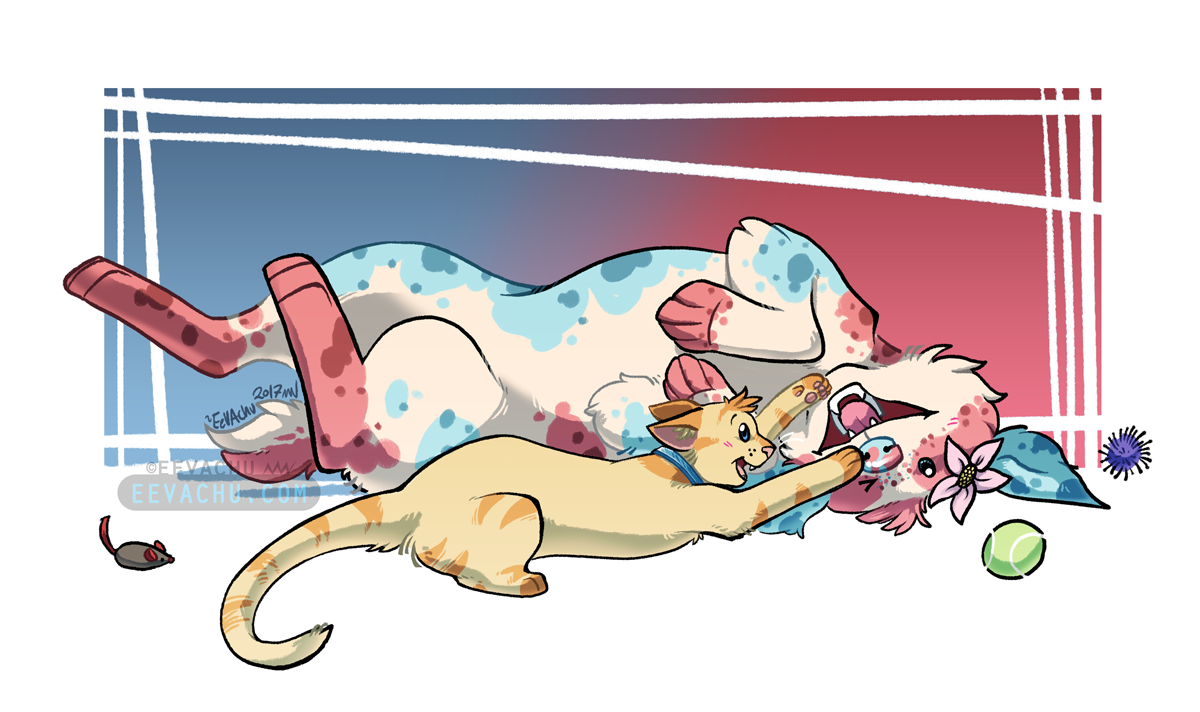 [ reblog on tumblr ]
Commission for Clover of her and Flow proving cats and dogs can get along.
Pet caricature commissions are still open, with guaranteed Xmas delivery if you order by December 23rd, 2017. Doesn't have to be pets, can be any non-humanoid animal, including fursonas and adoptables!
---
2017. Adobe Photoshop CS6; Wacom Cintiq 22HD; Original is 4000 x 2372 px.
Tags: 2017, australian shepherd, caricature, cat, clover, dog, female, flow, furry, pet caricature, photoshop, siamese cat, wacom cintiq