Praise Pan!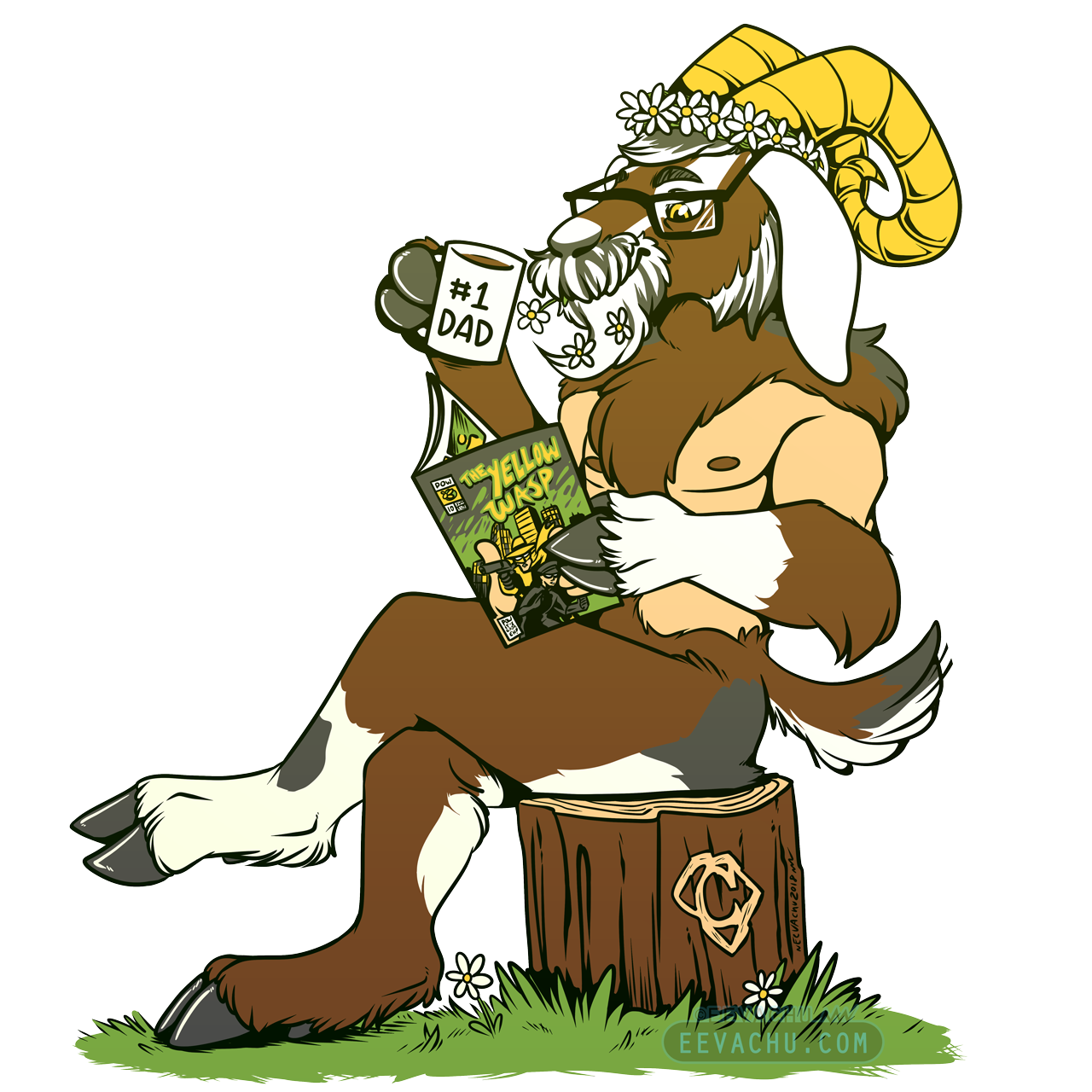 Part two of the McElroy Candlenights gifts: something for Clint McElroy. I give him the gift that all dad's enjoy; making their children uncomfortable (specifically, by imagining their dad as a furry goatman). 🐐 I hope he likes my comic book joke.
The other parts of the McElroy gifts were done by two other artists, and hopefully you'll get to see what this may be leading up to soon!
2018. Adobe Photoshop CS6; Wacom Cintiq 22HD; Originals is a 6000 x 6000 px.
Tags: 2018, candlenights, christmas, clint mcelroy, fanart, flower crown, flowers, furry, gift, glasses, goat, goatman, male, pan, photoshop, satyr, the adventure zone, the mcelroys, wacom cintiq