The Big Gay Hayley Kiyoko Flag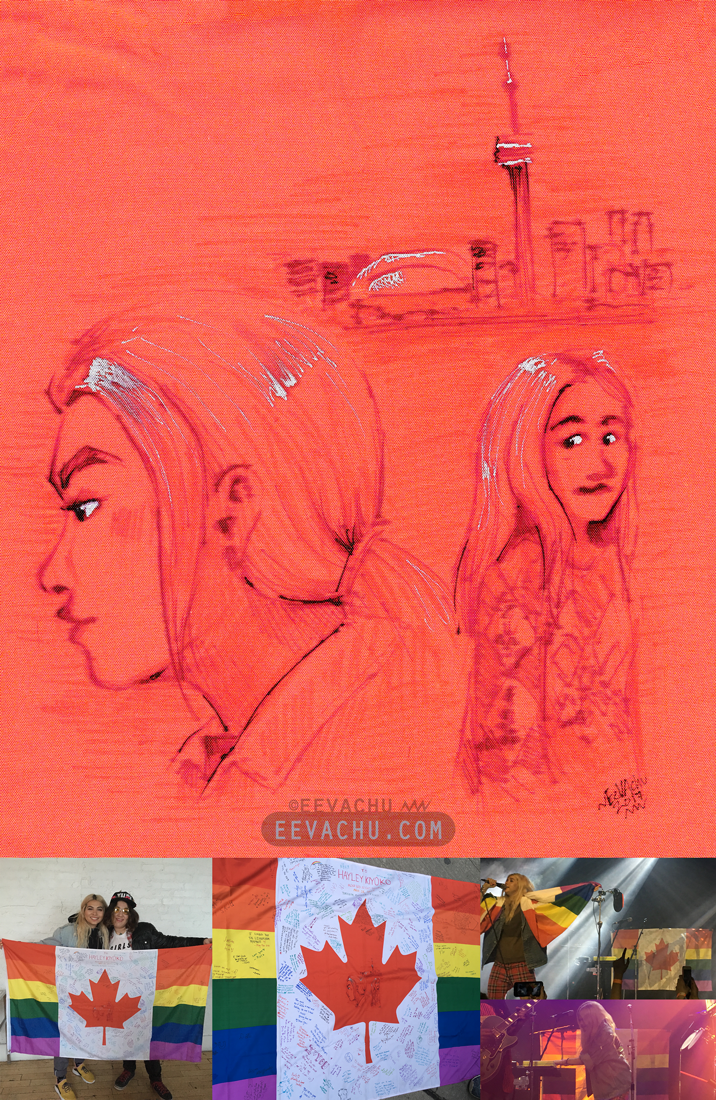 [ reblog on tumblr ]
Remember that one time I went to a Hayley Kiyoko concert, brought a big gay Canadian flag that I drew on, got everyone in line at the concert to sign it and then gave it to Hayley, who then put it on stage which caused MY GAY SOUL TO LEAVE MY GAY BODY?
…Here's a close-up of the art I did in the centre leaf in honour of Curious release day and #20gayteen. Featuring a parody of the One Bad Night poster with Hayley and the Toronto skyline where the concert was.
---
2017. Big gay polyester Canadian flag; Sharpie ultra fine point permanent marker; Sharpie poster-paint pen; Sakura Gelly Roll white gel pen; Original art is about 10″ x 10″.
Tags: 2017, 20gayteen, canada, fanart, flag, hayley kiyoko, human, lesbian, sketch, toronto, wlw