Camp Feral! Badges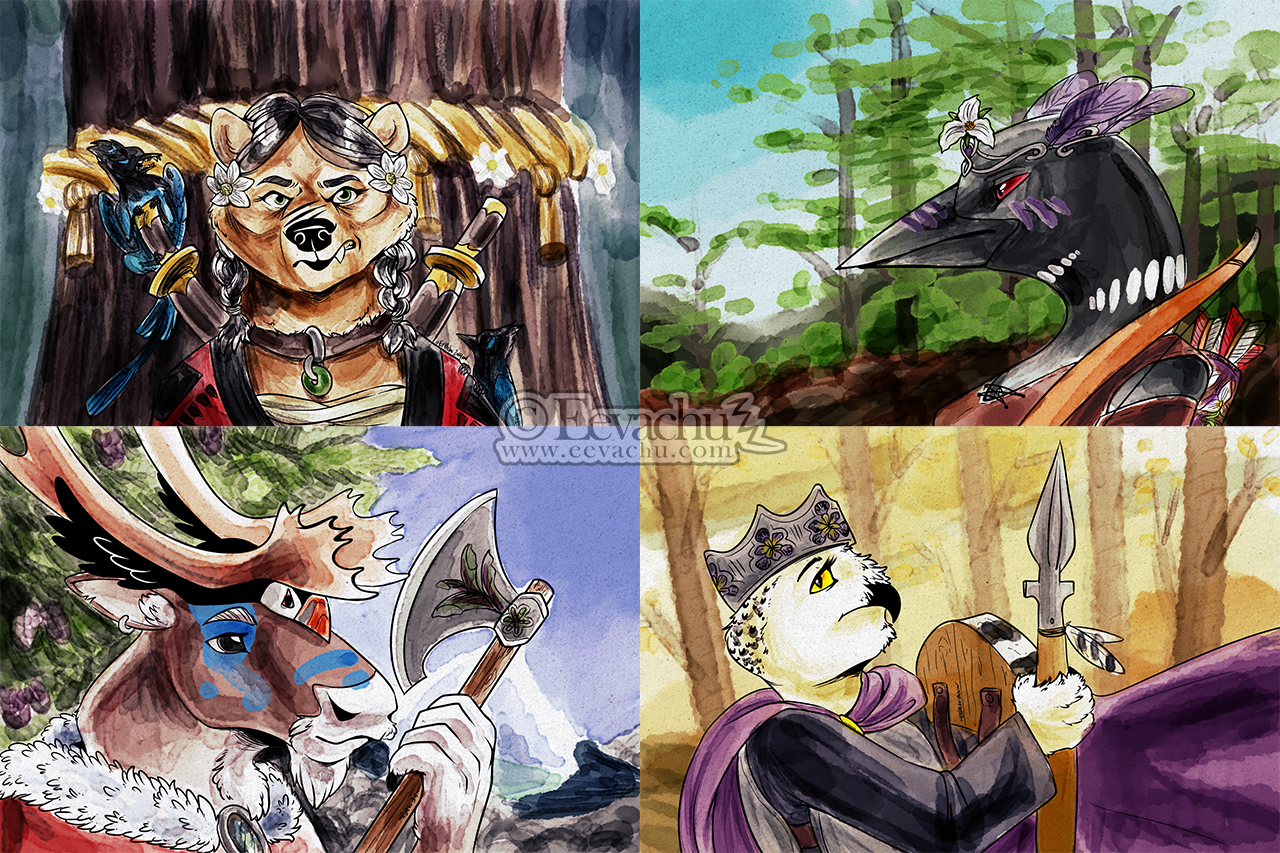 [ reblog on tumblr ]
Had the great pleasure to do the conbadges for Camp Feral! to go with their Algonquinos high-fantasy Game of Thrones theme. Each badge is themed around a different Canadian province and their symbols, clockwise from the top-left: British Columbia (Kermode spirit bear, pacific dogwood, steller's jay, western redcedar, jade), Ontario (common loon, white trillium, eastern white pine, amethyst), Newfoundland and Labrador (caribou, purple pitcher plant, atlantic puffin, black spruce, labradorite), and Quebec (snowy owl, blue flag iris, yellow birch).
If you have not been to Camp Feral! you should really consider going (even if you aren't a furry), it is literally summer camp, but we can get drunk and stay up until whenever the fuck we want. Best convention.
---
2014. Adobe Photoshop CS6; Paint Tool Sai; Wacom Intuos 5 tablet; Originals are each 1800 x 1200 px.
Tags: 2014, Camp Feral!, canada, caribou, commission, common loon, conbadge, kermode bear, loon, paint tool sai, photoshop, puffin, reindeer, snowy owl, spirit bear, stellar's jay, wacom intuos