Toph's Rockin' Dragon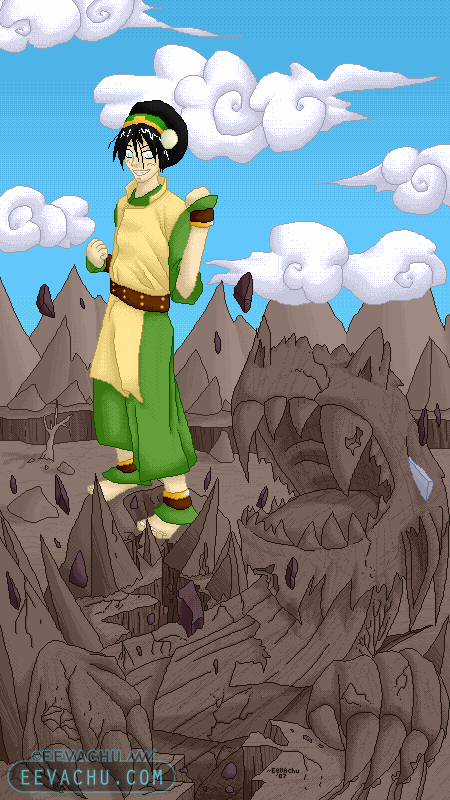 Twitter (who are at present very excited that those in America now have Avatar: the Last Airbender on Netflix again, even tho it's been on Canadian Netflix this whole time) wanted some of my old ATLA art, so they got some old ATLA ART! Here's a Toph circa 2007, done on an oekaki board in PaintBBS (probably on Suta-Raito) when I was 15. God I miss oekaki boards and pixel art.
---
Original comment:
Hey you come up with a better title. =/

I wanted to say I've made a decent picture of Toph and this is what I got.

I like tones.
---
2007. Adobe Photoshop 7 or CS; Wacom Graphire; Original size.
Tags: 2007, avatar, avatar: the last airbender, bending, digital art, dragon, earthbending, oekaki, paint bbs, pixel art, toph, wacom graphire