Lost Cat(ra)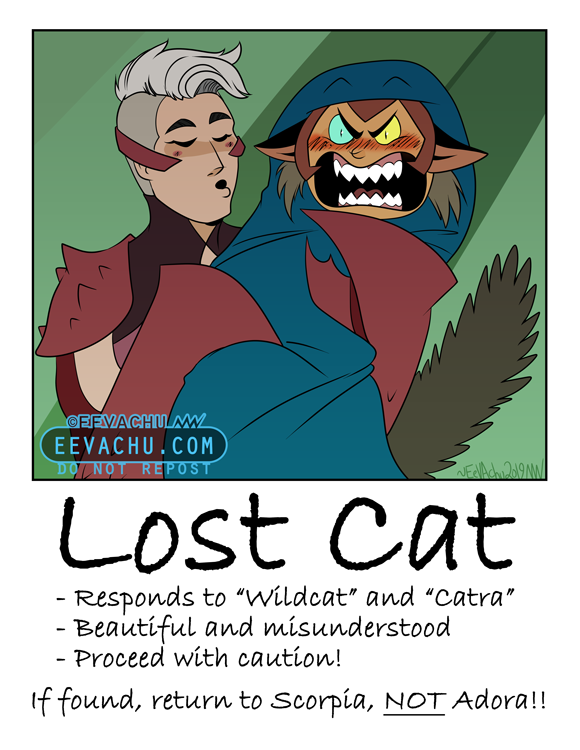 LOST CAT
Responds to "Wildcat" and "Catra"
Beautiful and misunderstood
Proceed with caution!
If found, return to Scorpia, NOT Adora!!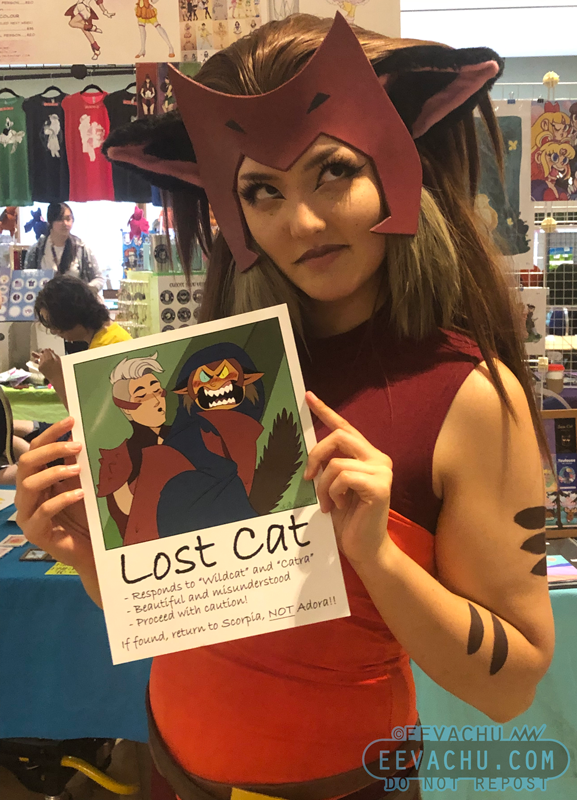 (Thanks to @jiutea at Pretty Heroes 2019 for modelling!)
---
2019. Traditional sketch (pencil, colerase pencil, printer paper); Adobe Photoshop CS6; Paint Tool Sai; Wacom Cintiq 22HD; Original is 5100 x 6600 px.
Tags: 2019, angry, art, burrito, cat, catra, digital art, fanart, hiss, kiss, lesbian, lost cat, paint tool sai, photoshop, purrito, sapphic, scorpia, scorpian, scorptra, scortra, she-ra, she-ra and the princesses of power, spop, traditional art, wacom cintiq, wlw