✨The Catradora Dip™ Redux ✨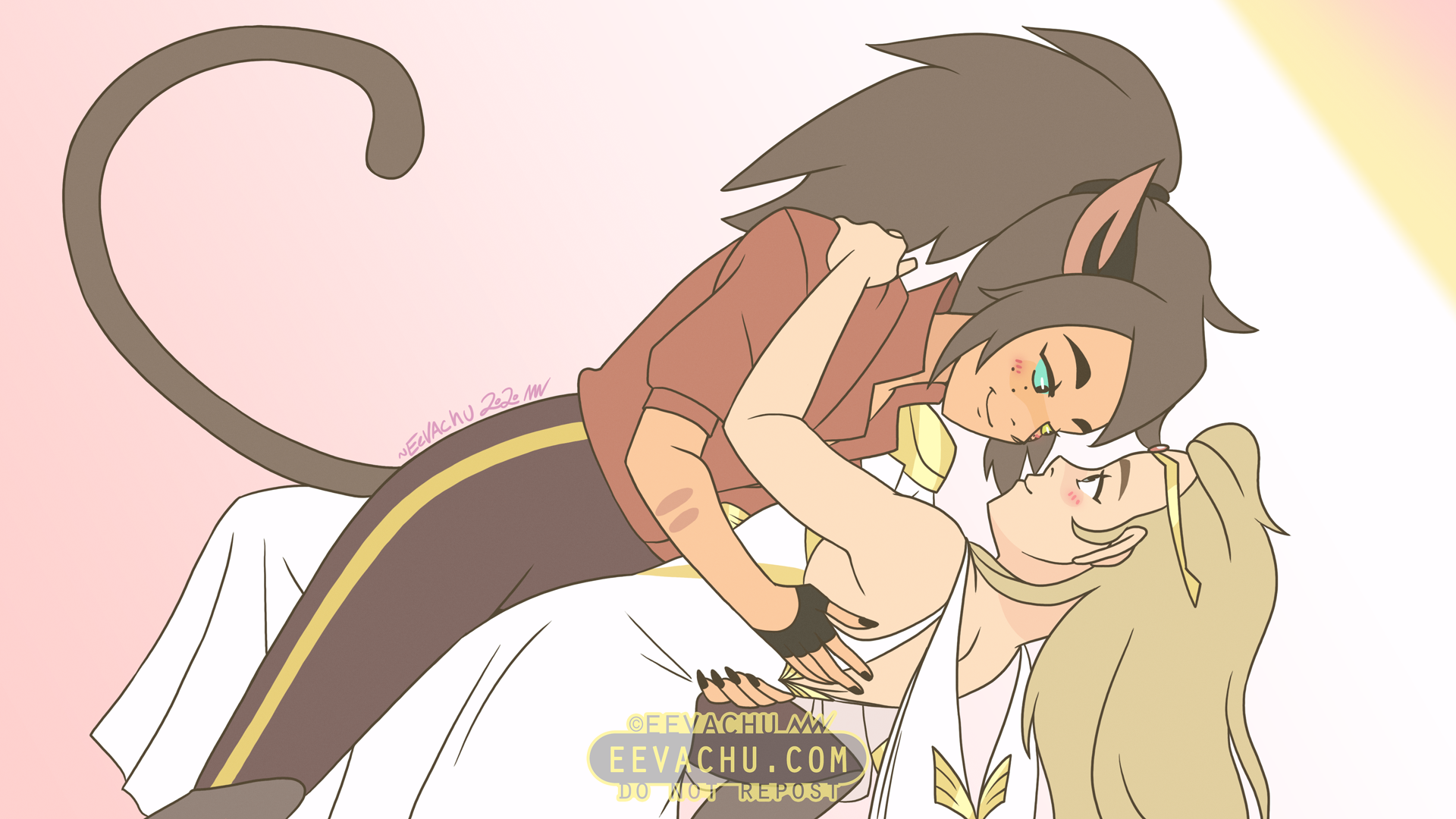 Catradora is canon now!! Ahhh!!! To celebrate, and because I have the power to make fake screenshots, I took the iconic dip scene from Princess Prom and redid it with their "Scorpia's first ball" vision outfits from the finale.
---
2020. Adobe Photoshop CS6; Wacom Cintiq 22HD; Traced over a screenshot from She-Ra and the Princesses of Power, season 1 episode 8 (Princess Prom); Original is 3840 x 2160 px.
Tags: 2020, adora, art, blush, cat, cat girl, catra, catradora, dancing, digital art, fanart, lesbian, photoshop, princess prom, prom, sapphic, she-ra, she-ra and the princesses of power, shera, spop, the dip, wacom cintiq, wlw