Shippo Redraw 2015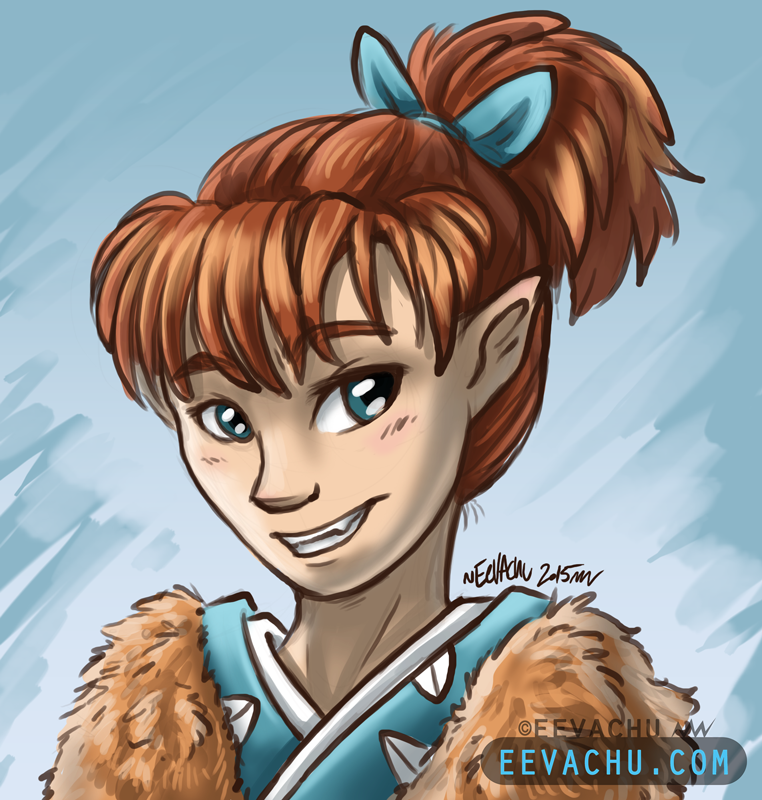 [ reblog on tumblr ]
It's apparently been about 8 years since I last drew this little troublemaker.  Time flies.
This is a redraw of a redraw of a redraw of a… well you get it.  See the progression here:


This is one of those drawings that I must use to say, if you are a beginning artist or think you aren't that good, you need to keep at it.  It may take years.  It probably WILL take years.  But you will get better at it if you keep working, probably.  This applies to many things in life, but especially to art.  Every so often, as you are drawing, something will click, and you'll be better than you were yesterday. You'll understand how to do something, and it will feel grand.
There is no merit in talent, it will get you nowhere, but on a road to hubris and failure.  Real merit and real success lie in skill and you will get that by working hard.  Talented artists have a head start, skilled artists actually make it to the finish line.
Take a trip in the way-back machine and see more details for each here: Oh please don't.
---
 2015. Adobe Photoshop CS6; Wacom Cintiq 22HD; Original is 1904 x 2000 px.